The next day, we left the Campervan park to meet some old friends for brunch at the nearby eatery Bespoke Kitchen.
Andrew's dad and mine were schoolmates in New Zealand back in the '70s, and his grandmother was a very close friend of the family - in fact I still refer to her as Nana ("grandmother"). Although we don't keep in touch very often apart from Facebook, we make it a point to meet him and the Old family when we are in New Zealand, or when they pass through Singapore.
It was cool therefore to meet Andrew and his family, 15 years after our last meeting in New Zealand - with 3 kids each this time!
Bespoke Kitchen was well reviewed and rightfully so. The menu options were excellent and the food delicious.
After brunch, we bade each other goodbye...Andrew's youngest brother Richard was getting married in a few days, which is why they were also in Queenstown, and they had a day or so to enjoy the town before the wedding and heading back to Auckland.
We decided to give the kids a break from nature-based adventures for a half day, and surprised them with a visit to one of the ice bars downtown.
We also tucked in to the HUGEST burgers we had ever seen or eaten at Fergburger.
There was a long queue at all times outside this place, and although we usually hate to queue for food, we decided this was looked worthwhile. After our 30 minute wait, we were aptly rewarded. The "big as your head" burgers, as they call them on their website, were huge, juicy and bursting with yummy goodness. Well worth the wait and the messiness!
We left town that afternoon and headed off to Moke Lake, a DOC campsite about 25 minute drive from Queenstown. True to stories we'd heard about New Zealand, we were ambushed along the drive by cows that blocked our path along the gravel road toward the Lake.
After the rumbling drive, I stayed inside the Campervan (being a mosquito magnet) while the family explored the quiet lake and tried to engage the rams that were roaming around the wide open land.
The next morning, we climbed over the fence near the campsite to the neighbour, Ben Lomond Horse Treks. We hadn't made a booking, so we were really trying our luck, but managed to get a slot at noon for a 2 hour trek through the base of the mountains. This was our first time really doing some horse riding, so we were all excited and nervous at the same time!
The kids were nervous about mounting the huge horses - Summer had ridden a pony before, but these boys were much much taller and stronger than that!
After the initial excitement, the real adventure began as we were led by a guide and a walker along the base of the mountains, through shallow streams and up and down some slopes. The kids did really well with not a complaint or sign of fear, even though we knew that they had some nervousness left in them.
It was quite a different experience seeing the terrain from the back of a horse. And it was also amazing how often those horses stopped to pee and poop.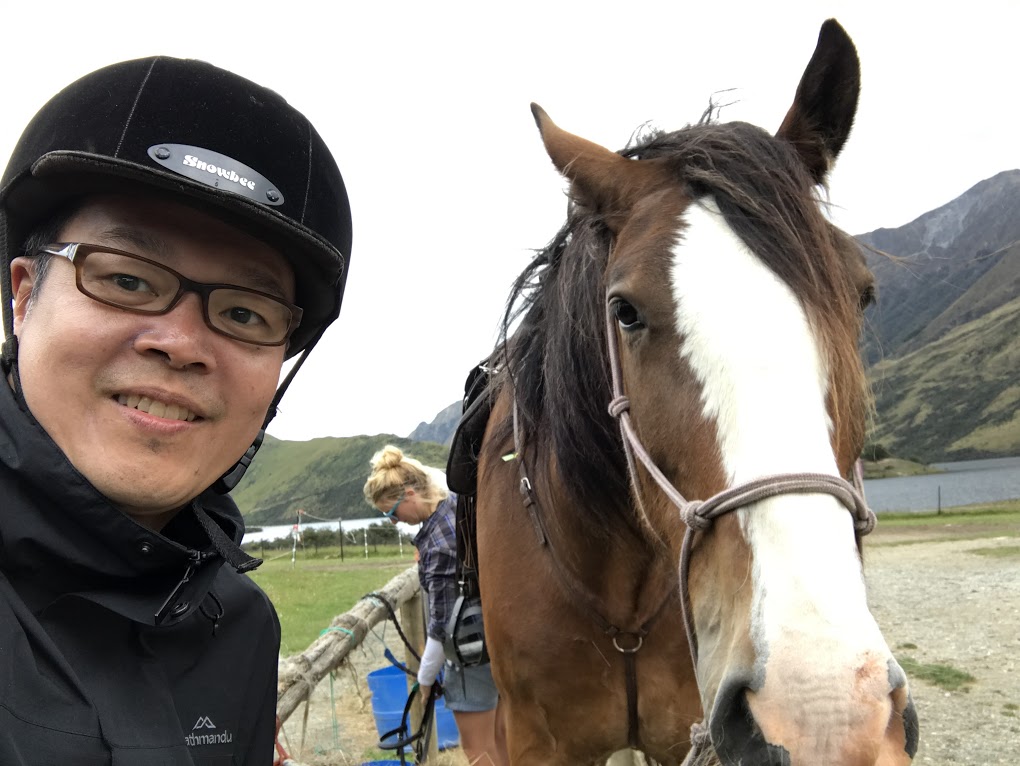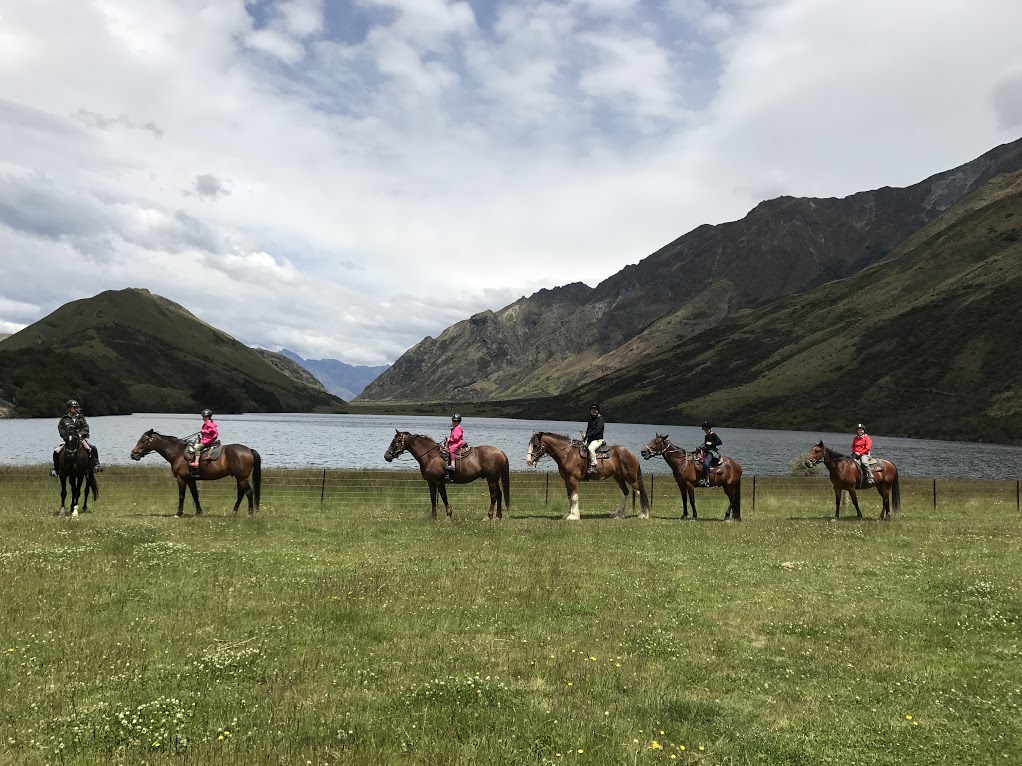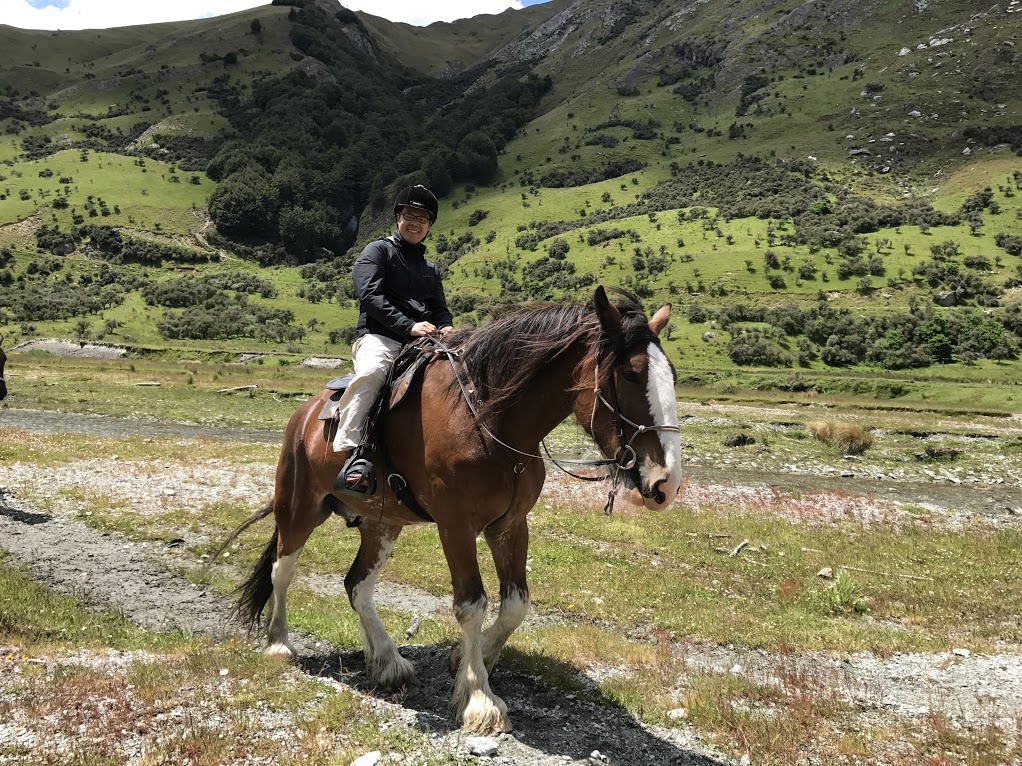 After 2 hours, we dismounted, legs sore as could be...and headed back to the campervan, happy and exhilarated from our horsey adventure! This horse ride was not part of our original plan, so it was purely a case of right time, right place that we had set up camp right beside Ben Lomond, and were able to get our spot!
Highly recommended for anyone who wants to experience horse riding - even beginners!