The second morning in Queenstown, we woke up early to catch the bus that was going to bring us to Milford Sound - which is really a fiord, but that's another story, told many times, like here.
The Fiordlands region of New Zealand possess some of the most breathtaking water bodies we've seen. Our ride through Te Anau and to Milford Sound itself was about 2.5 hours long and we got to see lots of nature's bounty along the way, from U-shaped valleys carved from long-retreated glaciers, to towering mountains and dense native forests.
What was amazing to us was Monkey Creek where the water runs clear enough to be drunk directly, including our very own monkey, at that! The water tasted delicious!!
We also stopped at a national park where we got 15 minutes reprieve from the long bus ride to stretch our legs and enjoy the fresh greenery.
After another 30 minutes or so, we finally arrived at the dock to take the Southern Discoveries ferry for our Milford Sounds cruise. The kids were more excited at the prospect of eating lunch than anything else, but we soon had plenty to see that food became almost irrelevant...the beautiful waters, waterfalls, sleepy seals on Seal Rock and even some Little Blue penguins that were too small to photograph from the boat!
We had fun getting sprayed by the waterfall - thankfully we had waterproof jackets with us!
After the 90 minute cruise, we decided that we couldn't take another 2 hour long bus ride back to Queenstown, and opted for a flight instead. It would take us only one hour and we would get an amazing view of the melting snow and mountains that flanked the Fiord.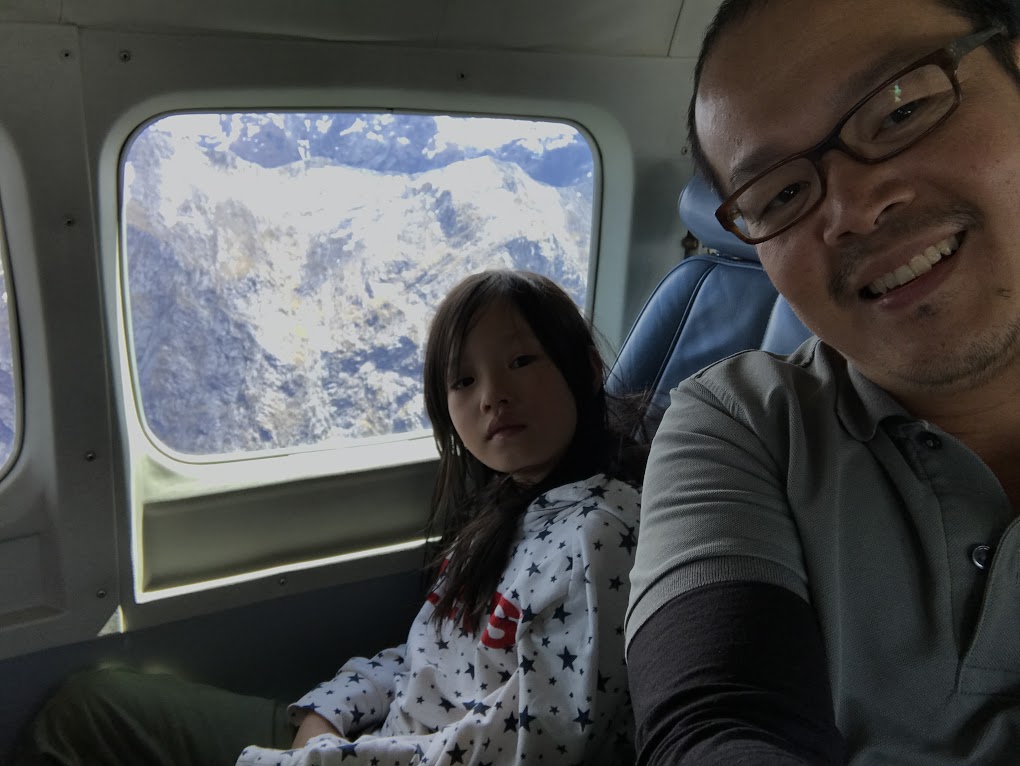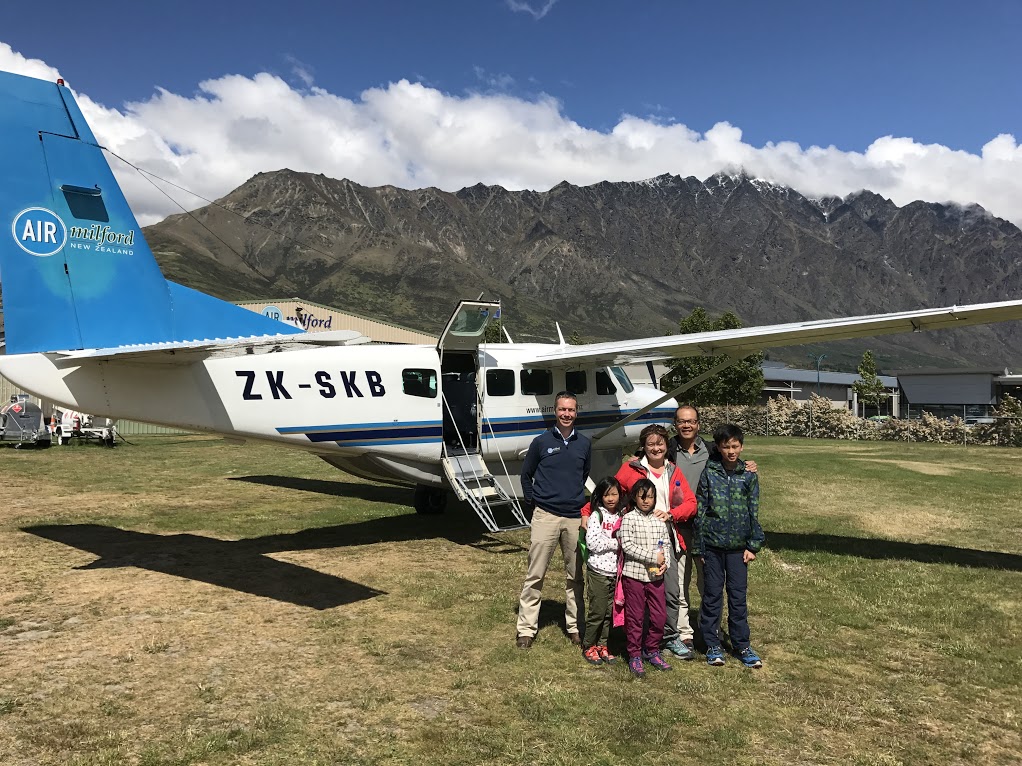 The flight back was breath taking indeed, and although a little bumpier than we would have liked, it gave us views that we would not have had the chance to see otherwise. My favourite one is where we got to see the source of the waterfall from melting snow and ice.
Back in Queensland, we took a relaxing evening stroll through the Kiwi Wildlife Park that was right next to our Campervan park, and had a good night's sleep...